Calculated Risk
Calculated Risk offers nicely illustrated economics.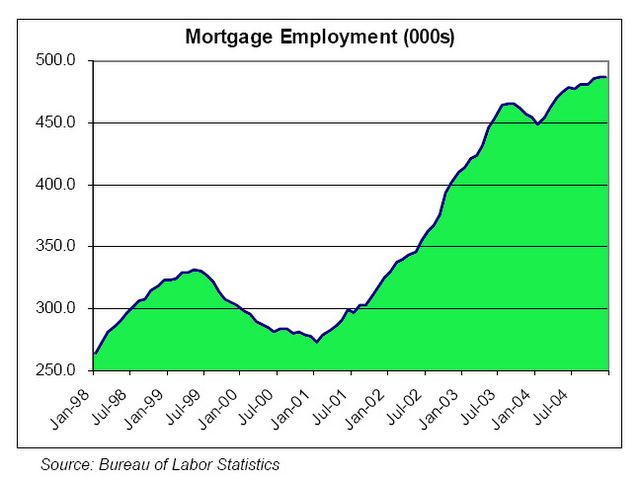 There has been a significant increase in mortgage brokers. There
has been a similar increase in residential building trades, appraisers,
home inspectors and other housing related occupations. The
impact of a housing slowdown on employment will be significant.
What will the end of the refinance boom and the housing boom
do to the mortgage industry ?